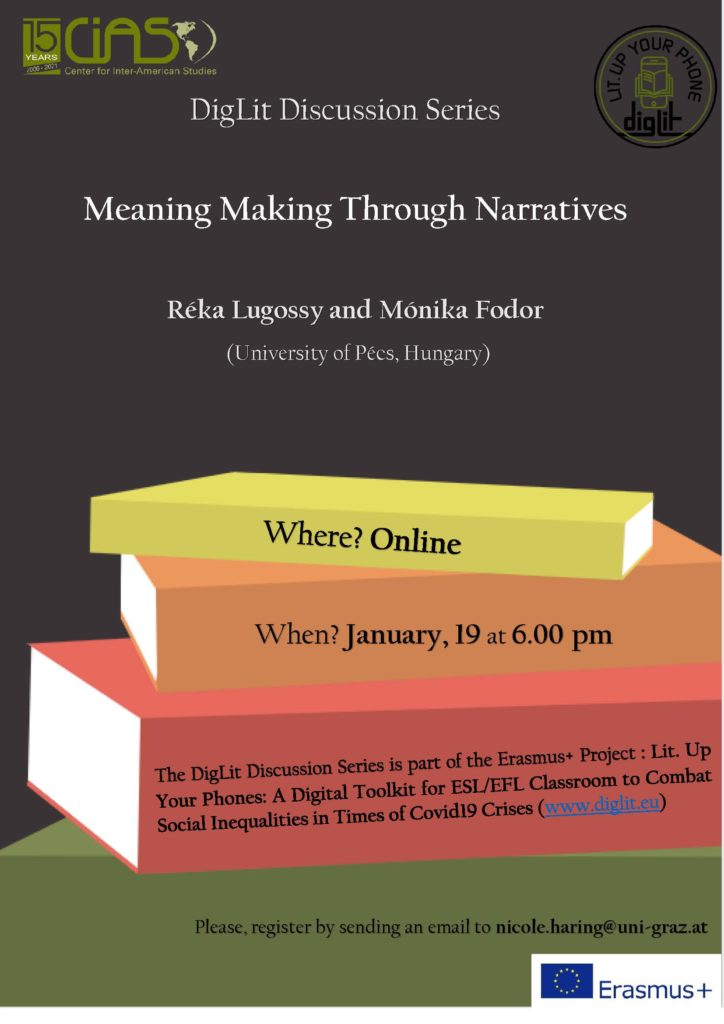 Das nächste DigLit Discussion Series Event findet online am 19. Januar 2022 um 6 Uhr statt. Bitte teilen Sie gerne das Poster und teilen Sie diese Information mit Ihren Kolleg:innen und Studierenden.
Die Teilnahme ist für alle möglich, aber wir bitten Sie, sich vorab mit einer Email an zu registrieren. Sie erhalten einen Link zum virtuellen Meeting am Tag bevor das Event startet.
Die DigLit Discussion Series ist Teil des Erasmus+ Projekts Erasmus+ Project DigLit – Lit. Up Your Phone: A Digital Toolkit for ESL/EFL Classroom to Combat Social Inequalities in Times of Covid19 Crises. Besuchen Sie https://diglit.eu/ für weitere Informationen.
Dies ist ein übersetzter Crosspost des Artikels https://diglit.narrativedidactics.org/index.php/news/item/6-meaning-making-through-narratives-diglit-discussion-series-19-january-2022